Preparing for the Next Great Disruption
Dear Parader,
Entrepreneurially minded folks tend to favor the concept of "creative disruption." It is understandable, too, as each new innovation creates a wealth of new commercial opportunities and potentially urges on the ascent of humanity.
Over the course of my 60-odd years on the planet, so many new products and services have been introduced that it would take me a full day to document all of them.
I am sure many dear readers recall, as I do, a world without electric typewriters, portable computers, fax machines, mobile phones, supersonic jets, apps, drones, and literally too many other innovations to count. Each of them swept away the proverbial buggy whip manufacturers that came before.
Those few items I listed above are just the most obvious and don't take into account the tens of thousands of revolutionary improvements that have taken place behind the walls of manufacturing operations around the world. Not the least of which is the widespread replacement of human workers by industrial robots.
In many cases, the industries affected by that trend didn't see it coming until it was too late to adapt.
There is, however, one innovation on the horizon that will cause a historic level of disruption… and anyone paying attention can see it coming. Yet, as far as I can tell, very few people are focusing on the sweeping changes this new technology will cause.
Preparing for the Next Great Disruption
Given the advanced state of the driverless technologies, and the amount of money being poured into the sector, there is little question—make that no question at all—that within 10 years, driverless cars will be the norm.
The implications are immense and widespread. To name just some of the obvious constituencies affected:
Car manufacturers. Car sharing is already growing in popularity. When getting a ride someplace is as easy and inexpensive as ordering an automated Uber, we can expect a significant percentage of people to realize car ownership is a thing of the past.
That said, there are currently about 1.4 billion cars on the road. Many of those cars, and eventually all, are going to be replaced by self-driving vehicles. The companies that take the lead with the best and brightest self-driving cars will do very well. Those that are late to the game or fail to impress will soon dry up and blow away.
As to how long the great replacement will take, in my research I have come up with estimates that there will be 10 million self-driving cars on the road by 2020, with one in four cars being self-driving by 2030.
But I think those estimates (especially the one for 2030) are too conservative. That's because the technology adoption cycle has been steadily compressing. While it took approximately 50 years for electricity to be adopted by 60% of US households, it took cell phones only about 10 years and, though it's not shown on the chart, smartphones only about five years to reach the same penetration.
Once the first self-driving cars go on sale, who will want to buy an obsolete manual driving one? It would be like eschewing a push button telephone in favor of one with a rotary dial. Who would do that?
In addition, given the recent improvements in safety, it will only be a matter of time before the manual driving of cars is outlawed, outside of hobby clubs and race tracks.
The used-car industry. There will be a big play here, recycling all the obsolete cars, perhaps in the early days by selling them to third-world countries, or rendering them into their raw materials and selling them. But the overhang of used cars no one will want is going to be seriously disruptive.

Of course, companies could offer retrofitting services to turn regular cars into self-driving ones, but once the new generation of purpose-built self-driving cars arrives which uses the space currently dedicated to the driver to create a lounge-like environment for the passengers, I think the demand for retrofitting will die a quick death.
Insurance companies. The data so far suggests that the introduction of self-driving cars will reduce the number of traffic accidents by upward of 90%. Lots of consequences here, including redefining the whole idea of personal car insurance.
Automobile repair shops. 90% fewer accidents means a lot less revenue for the 500,000 or so automobile repair shops. It will also give rise to a new industry in repairing automated cars, and specifically the technology that makes them tick.
Human transport companies. Again, good for reducing business expenses, bad for the million or so total taxi, Uber, and bus drivers.
Parcel delivery companies. Not so good for the drivers, but it could provide some interesting opportunities for the parcel delivery companies that extend beyond saving on the cost of the drivers. For example, the idea of automated shopping and home delivery becomes much more viable. With the need for personal garages no longer necessary for many, maybe those will become automated delivery bays for stuff you order that can be dropped off while you are not home.
Tire manufacturers. A more consistent—and lower—rate of speed will cause tires to last longer. In addition, given driverless cars can't change their own tires, expect new run-flat tire technologies to be introduced.
Car interior design. Without the need for a driver, expect a shift in car designers' focus toward more comfort and luxury in a complete rethink of car interiors.
Senior and disabled mobility. As it now stands, once a person reaches a certain age they can no longer drive, or shouldn't, which is greatly restricting their mobility. With automated car services, that issue vanishes.
Hospitals and emergency services. Every year in the United States, 1.3 million people are injured in car accidents, with about 40,000 fatalities. A 90% reduction in accidents means saving a lot of time and resources for all of the links in the emergency response chain, from police being called to accident sites, ambulance drivers, emergency room doctors and assistants, etc.
Parking, Part 1. Why would anyone drive themselves into a city and waste time and money looking for parking, when they could be delivered to their destination in comfort by a self-driving Uber and wave goodbye to the car as it drives off? This means less traffic congestion, less need for parking space, but also a drop in city revenues from parking meters and parking tickets.
Parking, Part 2. The people who insist on owning their own car, perhaps because it offers a superior level of comfort, still won't want to deal with parking. That gives rise to new technologies that enable self-driving cars to search for available parking spots on a nearby street, as well as a new breed of high-tech parking garages such as are now being opened in places like China, Germany, Japan and elsewhere.
Gasoline. While there is much misconception about the impact electric cars have on carbon emissions—because the power required to charge a car has to come from somewhere—self-driving cars should all but eliminate the use of gasoline for driving. The big drawback to electric cars is the charging time, but in a world where your car can deliver itself to the nearest charging station while you are otherwise occupied will greatly change the dynamic.

In addition, refueling with gas becomes problematic for self-driving cars. It would be much less of a challenge, say, to pull into an automated charging bay and have the battery pack swapped out. Fortunes will be made in delivering these sorts of innovations.
Governments. In addition to a drop in fees and penalties related to human driving, governments are going to have to rethink the entire road system. In time, they should come around to supporting the technology, because the clear safety benefits will steamroll any bureaucratic foot dragging.
Networking/Privacy. To gain the maximum efficiency of the technology, cars, parking bays, roads, and people are all going to have to be networked. Say goodbye to traffic congestion, which is invariably created by human action that will be avoided when all of the cars operate in concert.

When you call your SD Uber, it will already have your payment information, as will the owner's network of parking garages and automated battery pack replacement services, all of which will stay in constant communication so that the services can be delivered seamlessly.
Restaurants. The whole notion of a DUI will go away, freeing people up to visit their favorite restaurant for a more relaxed evening out, without having to worry about having the extra glass of wine. Liquor sales should do better as well.
People. At the end of the day, the biggest impact will be on the daily lives of hundreds of millions of people around the world. Imagine, for instance, the benefit of eliminating traffic congestion? We all know people who spend an hour or more each day commuting to work in miserable circumstances. With driverless, networked cars, the whole idea of rush hour will be banished to the history books.

That will take the one-hour commute down to, what, 20 minutes? In turn, it broadens the lifestyle options for workers. Live further out in the country? Many will opt to stay in the cities, since they will undergo a fundamental change as gas cars are eliminated, like streets freed from the clutter of parking and too many other changes to contemplate.
Years ago, when we lived in Chile, we had a full-time chauffeur. Not because we had so much money, but because the cost of labor was so cheap back then. Besides, I have always hated driving, and doubly so on the congested roads of Santiago.
I can attest that being able to settle into the back seat of the car with my newspaper and be delivered to my destination, or not having to worry about the added glass of wine while dining out, was the very definition of luxury to me.
Likewise, tallying up the impact of self-driving cars, it is clear that the result will be massively beneficial, leading to people having more time and generally less stress.
Downsides?
Other than the widespread loss of driving-related jobs mentioned above, there isn't much on the negative side of the ledger.
With one exception: those who need an organ transplant. A 90% drop in car accidents means a big drop in available organs to be transplanted. However, the human rat is always at its best when pushed into a corner, and so this dearth of available organs should spur more energetic research in growing human organs in laboratories.
Investment Opportunities
Finding suitable companies to invest in that are poised to profit from the advent of game-changing technologies is always a challenge. That's because so many of the players will be large.
Alphabet (GOOG), for example, appears determined to be a leader in the field. How big of an impact its self-driving car division will have on its bottom line—and investment performance—is hard to determine at this point.
There are some interesting smaller, but not small, companies doing solid work in the sector. Mobileye (MBLY) focuses on making the software and camera interfaces that allow self-driving cars to operate. The company is making money and has a lot of cash, but with a P/E ratio of 157 is not exactly cheap.
And with a deep, deep-pocketed competitor like Google in the space, the company could end up as a casualty, rather than a beneficiary, of the creative destruction.
The car companies that appear to be leading the charge include Tesla (TSLA), whose car models still feel to me like modern-day DeLoreans. Mercedes, Audi, and Volvo are all dedicating massive amounts of resources to the technology.
The big US manufacturers seem to play catch-up, though General Motors (GM) is moving most aggressively into the space.
Of course, you can't count out the Asian powerhouses of China, Japan, and South Korea. The Chinese, in particular, have a big advantage in that their government will be far more willing to keep the regulatory controls to a minimum in what is the equivalent of a new space race.
At this point, I'm more interested in the not-so-obvious investment opportunities that will arise around the edges of the revolution in how we interact with our cars.
One idea would be to identify quaint towns that, as the crow flies, may be 40 minutes from a major urban center, but where congested traffic currently makes the commute two or even three times that long, and where property prices are still cheap.
But that is just scratching the surface on an imminent development that has the potential to be as disruptive as the widespread adoption of the Internet.
Certainly worth spending a bit of time reflecting on.
Free report reveals: How to Eliminate Stock Market Risk with 3 Proven Investment Strategies
If you're tired of being lied to by all those so-called "investment gurus" promising a sure-fire way to get 1,000% returns... but still need a system to safely get stock market returns…you need a copy of Garret/Galland Research's latest free special report.
Click here to learn more about this proven investing system that will change how you invest forever.
Here Come the Clowns
A group of scientists put their heads together in order to concoct a plan to "do something" to save the Arctic ice from melting. Because, you know, some people are worried about that.
Their proposed solution is a doozy. Namely, deploy more than 100 million floating wind-powered turbines to blow seawater over the ice.
The initial cost estimate for this piece of enviro-brilliance was a modest $5 trillion. But, over time, that budget would balloon for the maintenance costs of the 100 million floating turbines, positioned as they would have to be in one of the least hospitable corners of the globe.
It is almost impossible to put a price on the extent of human stupidity, but I think $5 trillion plus is a reasonable down payment. Here's the full story.
And with that, I will sign off on for the week so that I can finish up this month's edition of Compelling Investments Quantified. Our pick this month offers an inexpensive way to participate in Warren Buffett's favorite industry. Your generous six-month free trial awaits by clicking here.
Thank you for reading and, should the notion strike you, for passing along this edition of the Parade to friends and others you think might find it of interest!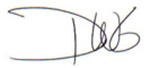 David Galland
Managing Editor, The Passing Parade
If you enjoyed this read, we'd love you to Share on: