Dear Reader,
I'm about to tell you something few of the so called investment "Gurus" out there will...
The truth.
Growing up, I didn't do particularly well in school... and I was pretty reckless to boot (think fiery car crashes).
I was the kid who would have been voted "least likely to succeed" and "most likely to die young".
If you had told me back then that I would go on to help build (and later sell) a multi-billion dollar mutual fund, become a founding partner of EverBank, and create a successful investment research firm with over 200,000 clients around the world…
Or that I'd become acquainted with people like Ayn Rand, Jim Rogers, Milton Friedman, and industry titans and billionaires (who I won't publicly name here out of respect)...
Or that I would've had the chance to spend one-on-one time with political leaders like Ronald Reagan, Margaret Thatcher, Gerald Ford, William F. Buckley, or Chief Buthelezi of the Zulus...
Or that I would be living the lifestyle of my dreams down here in Argentina…
I never would've believed you. And neither would anyone that knew me.
But I did.
A scrawny kid from a small town in the middle of nowhere Hawaii, who according to "most people" was doomed to become a failure.
How did I do it?
By breaking all the rules that "most people" said I needed to follow in order to make something of myself.
How I Raised Myself From Failure To Success
with This Strange "Secret" I Discovered
It all started when I was 19 years old.
I was driving a cab in Honolulu when one day, two executives from a Chicago-based convention company hopped in my car.
They were debating about how to solve a logistical issue with their upcoming event, and I chimed in with an idea that they wound up using.
That turned into an opportunity to help the president of the company with another small project a few days later.
I must have made a good impression, because he told me "I wish I had a good assistant like you in Chicago".
Not realizing that he wasn't offering me a job… about a month later I broke up with my girlfriend, scrounged together some money for a flight to Chicago, and with $10 in my pocket and a week's worth of clothing… off I went.
It never occurred to me to tell him I was coming to Chicago to take the position (that he didn't offer me). So when I called him from the airport informing him I had arrived, I was met with a long silence.
This could have gone horribly wrong, but I somehow managed to land a job as an "office boy" with that company earning $75/week.
One evening -- while cleaning up the company's library of motivational films -- I stumbled across box full of books, tapes, and films made by Earl Nightingale.
I didn't know it at the time, but inside that box was a "secret" that would change my life forever.
One hour per day of study in your chosen field is all it takes. One hour per day of study will put you at the top of your field within three years. Within five years you'll be a national authority. In seven years, you can be one of the best people in the world at what you do
Now, I never aspired to "get rich". But I did want to live a certain kind of lifestyle.
I wanted to have the opportunity to travel, meet interesting people, learn new things, and continue to challenge myself and grow as a person.
But before discovered this pearl of wisdom… I had no idea how to do it.
I thought that I needed a college degree from a fancy school… or come from money… or have "connections"...
It turns out, all I needed to do was study something I was interested in for just an hour each day.
I Wasted NO TIME Putting This "Secret" Into Action
Before I left the office that night… I made a commitment to myself. I was going to do whatever it took to build the lifestyle I dreamed of living.
While everyone else in the company was happy to punch the clock at 5pm and go home… I would grab a quick bite and study everything I could my hands on about the convention business.
I poured over marketing materials, studied the cities we went to, how we scheduled each day, how to create budgets for multi-million dollar conventions, standard operating procedures for the multitude of tasks that went into producing events for upwards of 40,000 people…
Eventually, I starting putting together fake conventions just to see if I could do it.
And in just a few short months… I was the only one who had fresh ideas at the staff meetings… and the president started to take notice.
I was the only person in the whole company who took the initiative to learn, and was well rewarded for my effort.
Within a year, he assigned me to run my first convention entirely on my own.
A year after that… I was given a 25% stake in the company.
By Simply Following the "Secret"...
I Went From Office Boy to Partner In Just Three-and-a-Half Years
By the time I was 24, I was flying around the country staying in 5-star hotels... hobnobbing with celebrities, foreign dignitaries, and incredibly smart business people. The sort of people who get invited to speak at major conventions.
As my skills at planning highly complicated events grew, I became convinced I could do anything.
So I decided to move west to Beverly Hills, California to set up my own office and become the master of my own destiny.
Not long after I did, I had a chance encounter with someone who would send my life in a whole new direction.
Through one of my clients, I was introduced to Jim Blanchard, the founder of the famous National Committee for Monetary Reform Conference.
Jim was expecting 5,000 people to show up for his conference and was completely overwhelmed. When he heard about my background, he called me and asked for my help.
A few days later, I was in New Orleans… rolling up my sleeves and getting everything ready. After the event was over, Jim said to me "I'll never do another one of these events without you."
It was the beginning of our lifelong friendship. And for the next nine years, I soaked up all the knowledge and wisdom I could from the "who's who" of the investment circuit.
It was an amazing experience, but I came to realize something very important…
Many Investment "Gurus" Are Paper Tigers…
Or Worse, Crooks
I was shocked to find out that many of the so called "guru's" had no idea what they were talking about.
In fact, many of them knew less about investing than the people in the audience.
Some of them were just downright depraved individuals you'd never want to be associated with (that is, if you knew how they really behaved behind closed doors).
And after watching these charlatans blow up people's savings more than a few times… I concluded there had to be a better way.
I turned my attention to learning how the world's most successful investors were able to consistently win… legends like Benjamin Graham, David Dodd, and Warren Buffett…
It turns out, they all use a proven process. So I decided I should too.
Consistently using proven investing processes and systems is a big part of the reason why I'm where I am today.
And if you're willing to put in just a small amount of time and effort into learning how to invest this way… you'll never again fall prey to these con men who claim to have an "easy button" to stock market riches.
Now I Want To Share My "Secret" With You
I've got a confession to make.
Investing was a whole lot simpler when I was growing up.
We didn't have to deal with Central Bankers experimenting with negative interest rates, or quantitative easing, or crushing levels of government debt…
And we certainly didn't have all the nonsense that gets shoveled down people's throats by the mainstream media, Wall Street, the government and the paper-tiger investment "gurus"...
It's all a bunch of crap (but you already knew that…)
And if you aren't careful, you could wind up taking "advice" from people who don't know what they're doing (or worse, are intentionally leading you down the wrong path for their own personal gain).
It pisses me off to see so many hardworking people just like you get fleeced out of their savings by these hacks… and instead of sitting on the sidelines complaining about it from my home on an estancia in Argentina, I decided to do something about it.
I Started Writing This Free Newsletter
Called "The Passing Parade"
It's my way of giving back to all the people who started at the bottom and worked hard for their money like I did.
To all the people who decided to set big goals and make something of themselves.
And most importantly… to all of the people who know that they need to do something different if they want to protect their wealth and the lifestyle that wealth creates from the next crisis. A crisis that could be triggered any day now.
In every issue of "The Passing Parade"... you'll get my unfiltered, no BS opinion about what's going on in the world.
Sometimes it will be about economics and investment markets, other times it will be politics, and often it will deal with the never-ending follies of the human ape.
It's a little eclectic but then again, so am I. You're either going to like it... or you're not. Quite frankly, it's not going to affect my lifestyle either way.
But if you're tired of reading the same old boring market commentary… and are looking for something real to read.
Or if you're tired of hearing about the next sure-fire way to get 1,000% return in a matter of days… and want to hear what real investors do to build wealth.
Or if you're just interested in learning the truth about why things are the way they are...
You should sign up for my free newsletter, "The Passing Parade".
All you need to do is put your email address into the box below.
Sincerely,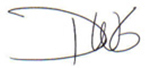 David Galland